A foodie's guide to Banff National Park and the Canadian Rockies
The four national and three provincial parks making up the Canadian Rocky Mountain Parks UNESCO World Heritage Site, along with several nearby areas and parks, combine for an area nearly the size of Switzerland. The Canadian Rockies are a world-class destination for hiking, kayaking, skiing, and even golfing. It's also one of my favourite food destinations.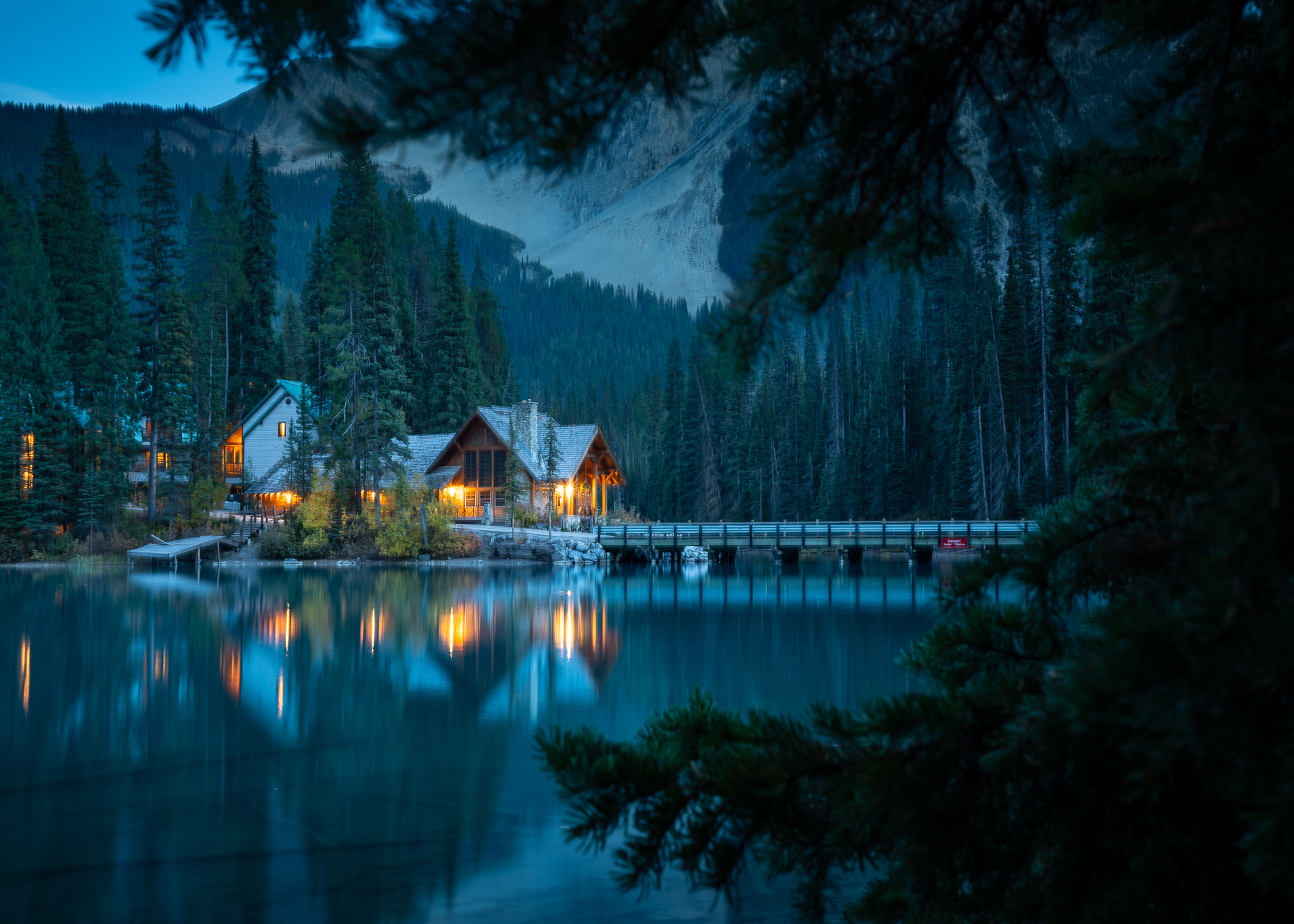 National Parks don't often go hand in hand with world-class food, but in the Canadian Rockies, we are lucky to have some of the most picturesque landscapes in the world sharing the stage with exceptional food. A trip to Banff National Park or any of its neighbours is not complete without experiencing the local food scene. Here are some of my favourite spots for a night out, or brunch the morning after.
The Bison
If you're not going to read this article to the end, or if you're only in Banff for a night, you must go to The Bison. The Bison has been named on lists of Canada's top restaurants repeatedly for years, and for good reason. The menu is a mix of wild game and local ingredients. Elk, duck, salmon, cod, and of course bison, The Bison has it all and features the best of "regional, seasonal, canadian" [sic] cuisine.
Try: the bison ragu, the bison ribeye, the bison everything... in fact you can't really go wrong with anything on the menu. Worst that can happen is you'll eat too much. Back in 2019 they had a "daily chef's creation" on the menu; I tried 2 different daily creations on 2 different days and was blown away each time. Those guys can't mess up.
Occasionally, they offer Sunday brunch with live music.
The Juniper Bistro
Nested on a hill overlooking the town of Banff and majestic Mount Rundle, The Juniper Bistro is an equally good choice for daily brunch and dinner. I love hitting up the Bistro after a cold morning shoot in the mountains. Brunch is more traditional while dinner features a mix of wild game and more common meats (beef, chicken), all local of course.
Try:
Stuffed French Toast: Comes with Real Canadian Maple Syrup(TM), and can you ever go wrong with French toast?
Salmon Benny: Eggs benedict are better with salmon, trust me.
Una Pizza + Wine
A very small regional chain of a couple locations, Una Pizza recently (autumn 2021) opened a location in the town of Banff, and is a hot spot for delicious Italian cuisine and wine. The menu is very conveniently divided between "pizza" and "not pizza" sections, along with additional small sections for pasta and salads. The recipes are simple, and the ingredients are top-notch.
Try: the 4-maggi, and your life will never be the same again. Four excellent cheeses, perfect dough, and the one magical ingredient, truffle honey, for a subtle sweet twist. I've had pizza in Italy, Croatia, New York, etc. and nothing from those places even comes close to the 4-maggi. I'm just glad I no longer have to plan extra time in Calgary just to drop by Una.
The Maple Leaf
A place that serves brunch, lunch, and dinner; we visited several times for brunch to indulge into their French toast. For dinner, The Maple Leaf offers a selection of steaks, as well as many other dishes with a mix of wild game and locally-raised meat.
Try: the Canadian French Toast with brioche bread and proper maple syrup, or the Smoked B.C. Salmon Benedict. Visiting for dinner? Try local Alberta beef.
Eden
If you're looking for fancy, this is the place to be. Eden is the flagship restaurant of The Rimrock Resort overlooking the town of Banff. In fact, I'd call it a little too fancy for us who showed up in our nicest and cleanest hiking gear for a tasting menu.
Eden holds 5 diamonds from CAA/AAA and would probably hit 1 or 2 Michelin stars should the guide eventually decide to come to Canada. Naturally, the price tag comes with it, with the most basic menu (without pairings) starting at CAD $119 before taxes and tips.
Try: The Grande Dégustation. That's why you came to Eden, so go for it, then eat instant noodles for a month.
Emerald Lake Lodge (Yoho National Park)
If you venture beyond the well-known Banff (and you should), and cross into British Columbia, you may arrive into Yoho National Park. There you can visit one of the bluest lakes in the Canadian Rockies, Emerald Lake, and you can stay at the resort that overlooks the lake, Emerald Lake Lodge (you don't need to be a hotel guest to eat there).
Emerald Lake Lodge's flagship restaurant is Mount Burgess Dining Room, located in an historic building overlooking the Lake. The menu is, like many restaurants on this list, a combination of wild game and French-inspired food.
Try: the seared scallops, with spicy sauce, are to die for. As a main course, pick the beef tenderloin or the elk striploin. And if you're still hungry, finish your meal with a plate of local cheeses.
Jasper National Park
If you're planning a trip to the Canadian Rockies, you should definitely plan at least a few days and head up north to Jasper National Park. You'll first enjoy the 232 kilometres of the Icefields Parkway, rated as one of the best drives on the planet by the likes of National Geographic and Condé Nast Traveler, to arrive in one of the largest national parks in Canada.
I have personally only visited Jasper once, during a COVID-19 lockdown, so I cannot speak of the full experience of any restaurants, but I have listed a few spots below that I have either visited or want to visit in the future.
The Pines Restaurant: Game meat galore. Bison, boar, arctic char, duck, pheasant, all overlooking Pyramid Lake and spectacular Pyramid Mountain.
Maligne Canyon Wilderness Kitchen: Smoked meat paradise. Enjoy smoked pork, chicken, bison, or beef, or everything at once on the Wilderness Platter, and pair it with Mac and Cheese and fresh bread rolls. It's actually difficult to write this without salivating.
The Raven Bistro: Mediterranean food using a mix of local and foreign ingredients. One of the best-rated restaurants in Jasper.
Eastern European grub in Radium Hot Springs
Relatively few people venture to this area, but if you happen to drive through Kootenay National Park all the way to Radium Hot Springs, I highly recommend you stop for a meal or two or three. The town is home to a sizeable population of Eastern European descendants serving authentic home made cuisine.
During my last visit in the area, we stopped by Helna's Stube and had a fantastic experience, from the home made Austrian food all the way to the service. Many people will opt for the Schnitzel, a classic, but just about anything on the menu is worth it.
Up on the slopes, I have previously dined at Citadella, a Hungarian Restaurant which offers some of the best views in the Canadian Rockies. Unfortunately, it seems Citadella is currently closed temporarily or permanently. Again, the schnitzel (especially with the cheese sauce) is a can't miss, but if you visit with a group, I recommend ordering varied dishes so you can have a taste of everything.
Backcountry lodges
The Canadian Rockies are home to a number of remote backcountry lodges. Such lodges will host you for a few days for either hiking in the summer or skiing in the winter. They are mostly all-inclusive and many employ professional chefs cooking all meals for lodge guests during their stay. If you enjoy hiking/skiing and want to spend a few days away from civilization while enjoying great local cuisine, booking a stay in a backcountry lodge is a fantastic idea.
If you're planning a trip to Banff, Assiniboine Lodge is probably the most accessible option. The Lodge operates in Assiniboine Provincial Park of British Columbia, and can only be reached by a 27-kilometre hike or by helicopter. High-quality meals including salmon, beef, and chicken are on the menu. The cooking and service will make you feel right at home. Breakfast is also provided daily and leftover meat from the previous dinner are used to prepare sandwiches that hikers can pack for lunch on the trail, along with fresh daily cookies. To obtain a booking at Assiniboine Lodge, you'll need to submit the booking form during the summer of the previous year.
Further to the north is Lake O'Hara Lodge. This lodge is often booked years ahead but word is that it serves the best cuisine of any backcountry lodge (I've never stayed), and of course, it's also surrounded by spectacular mountain scenery. The Lodge is accessible via a dirt road on which only the occasional bus is allowed to travel, which preserves its remoteness but gives it an advantage getting supplies in.
Finally, all the way up in Jasper National Park, you can find Tonquin Valley Backcountry Lodge. This is the most remote of the lodges as it can only be accessed by hiking or by riding a horse. I've also never stayed there but they follow the same model as other lodges; all food is included.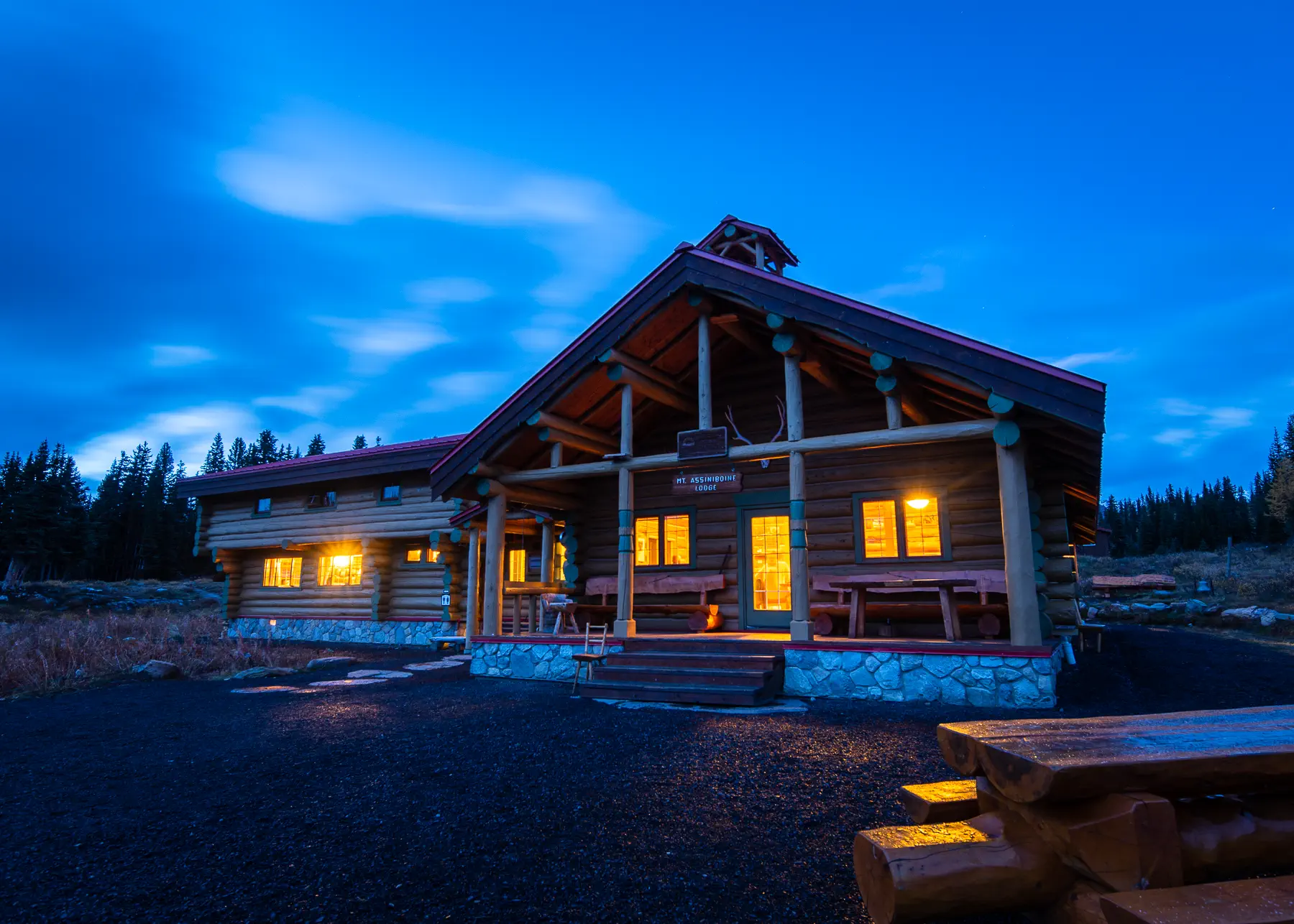 Suggestions?
I still have a ton of places I want to visit in Banff and around the Canadian Rockies, but I never have enough time to visit everything. Do you have any places you think deserve to be included in this list? Let me know in the comments below!